The Family Committee is the very core concept of this student association as we seek to bring students together and stimulate a bond. We are involved in monitoring, coordinating and shaping the various families on basis of their interests and other qualities. Next to that, the Family committee is in charge of planning family specific activities for all members that are also part of a family. We also provide and facilitate in our best way certain activities for the families.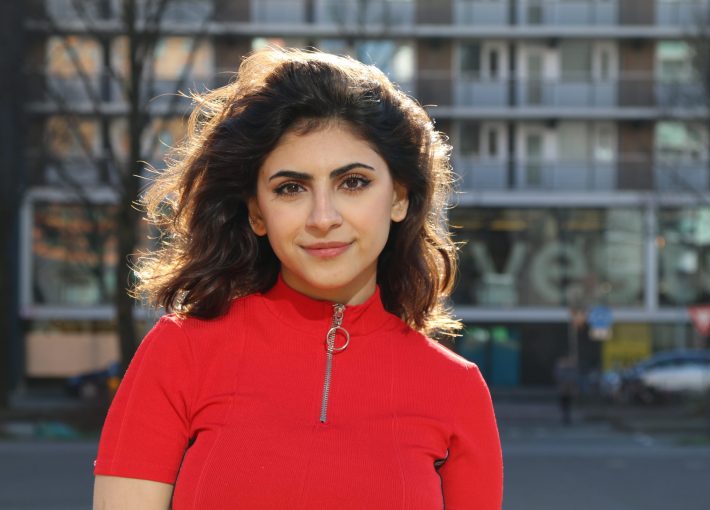 Parwana rezai
Law in society
Books, art history, football, debates, (video)games, politics, law, dancing and many more! I would describe myself as a go getter with a zest for life and heart for her people and community.
Afghanistan
Farsi/Dari, Dutch, English, Urdu/Hindi
Now growing up with a bilateral background is something that I have found mostly beauty but also some struggle in. Questions such as belonging to a certain place, fitting in another and in a certain manner, were themes that often preoccupied my mind and I soon discovered that I was not alone in this thinking spiral. Thus upon meeting the FAM team, I realized that there are plenty other individuals dealing with the same questions! This realization made me want to join the team. In order to showcase and spread the message that at the end, we are in this together. Exploring and discovering our diversity and the answers to our questions whilst, more importantly, celebrating it and finding people to do it alongside with! 👫🏽🌍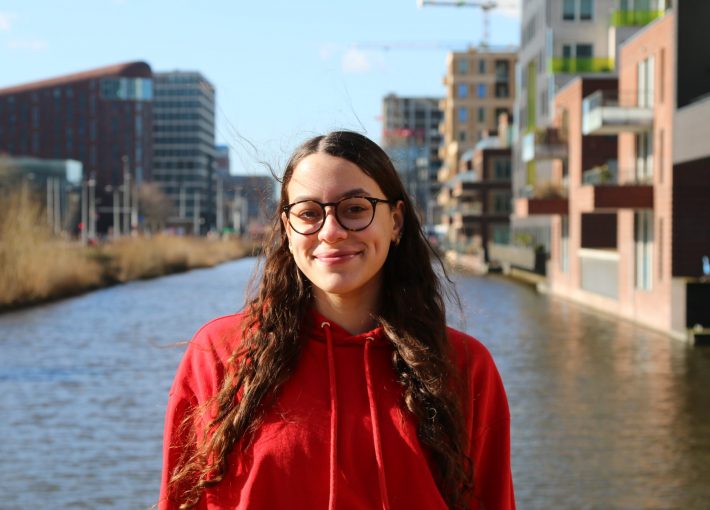 Dyshanty Laurence
Pharmaceutical Sciences
Bon dia, my name is Dyshanty. I'm 20 years old and I'm in the family committee🥰. I'm studying Pharmaceutical Sciences at the VU.
 I'm born and raised in Aruba🇦🇼. I moved 3 years ago to The Netherlands to continue studying📚.
I was in a small committee in Aruba and I really liked doing what I was doing for my community and so I tried looking for one here. All the associations had that typical dutch environment and I never felt like I belong…until I found FAM. The moment I walked in I felt so overwhelmed cause I never felt so welcome before. With Fam you feel like you're not alone and you have somewhere to go despite your background. I want to see FAM grow✨and make a change on a bigger scale. #diversity #inclusion
Artemis Rahimi
Health and Life Sciences
Salam! My name is Artemis and I am part of the Family committee this year. I'm currently a third year Health and Life Sciences student.
I started studying at the VU in the middle of the pandemic and once things opened up a bit I started to look for a way to be more involved at the VU. I also wanted to meet more people outside of my own study program so once I found FAM it was an instant match. The cultural and ethnic diversity of the organization and kindness of the members really spoke to me and made me feel right at home from the start. I hope I can help spread FAM's message to other students and continue the great work the previous committee members have done!
María Irene Regueiro Zapico
Biomedical Sciences
I like to do sports, I'm part of the volleyball team of the VU, I like doing crafts like necklaces or earrings while watching a series and I also like reading.
I am from Spain and I can speak Spanish, Galician, English, a bit of French and currently trying to learn Dutch.
I joined FAM last year around this time because it seemed like a very open space to meet people from different cultural backgrounds, have fun and learn different perspectives
Karyn samudra
Communication Science
Halo semua! I'm Karyn and I'm Indonesian 🇮🇩 I am part of the Family committee in FAM ❤️

I'm a first year bachelor in VU doing Communication Science.
I have been living abroad since young (Singapore, Malaysia, United States and now the Netherlands) so I have been expose to different cultures which is a great experience! But there's always been an obstacle for moving to a different countries (especially alone) as there's a lot of adapting to do so I wanted to find a community that is welcoming and that leads me to FAM. Moreover, I also want to be there for others so that they will feel like they're home and welcomed🤗 and also looking forward to make amazing bonds with everyone ❤️
Lela Bidar
Dentistry
Dorood! My name is Lela, MSc student Dentistry at ACTA (VU) and of Persian descent 🇮🇷 This year I'm part of the Family Committee of FAM.
Since starting my studies in 2017, I've been searching for a student organisation that's open to everyone, no matter ones background and beliefs. My wish was finally granted when I came in contact with FAM 🥳 What I found was a place for dialogue, in which people can learn from eachother in a respectful way. Not only that; interacting with all these unique characters makes events and meetings so much fun ❤ What I hope to contribute, is to spread this feeling of belongingness to students who long for it. Can't wait to meet you guys!
Francys Gaviria Aldas
psychology
Hola! My name's Francys. I'm a psychology student and member of the Family Committee! Growing up in Amsterdam I've found it difficult to fit in but later I realized rather than 'changing' yourself, it is better to put yourself out there and just OWN IT! 🤟🏽
I'm half-Ecuadorian 🇪🇨 and half-Colombian 🇨🇴
I joined VU family because of the diversity I've always looked for. Here, we support each other and get the chance to embrace and express ourselves: from talking about important topics and sharing our experiences to tasting each others (un)familiar dishes! For me, diversity and inclusivity are very important topics. I hope that not just here on the campus but all over the globe this idea will be shared as well, so that everyday WE can be a step closer in making the world a place where every individual human being feels welcomed to be their own unique self. ✨