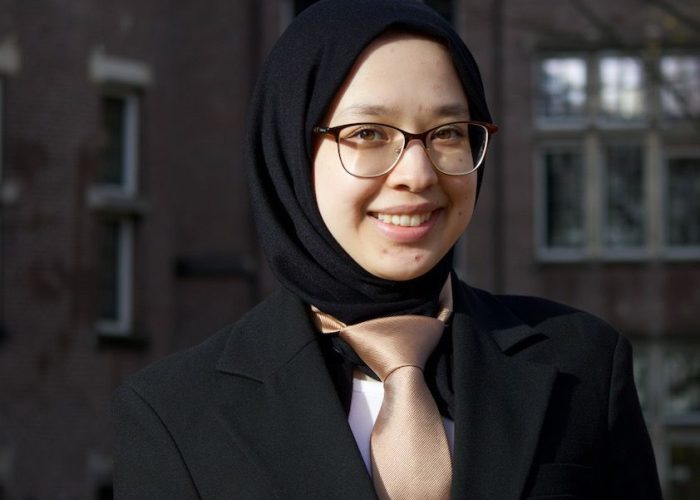 Tahira Mohammad
Law
In my free time I enjoy doing yoga, thrifting and spending time with family and friends.
I was born and raised in Amsterdam by two amazing Afghan parents and I am fluent in Dutch, English and Persian 🙂
Last year I had the honor to serve on the very first board of FAM, so I'm very pleased to continue being part of this amazing association by providing the new board with advice and guidance.
Fadoua Abou
International Bussiness Administration
In my freetime I enjoy spending time with my family and friends, obsessing over coffee and music.
First generation student of Moroccan decent.
Languages: Dutch, Moroccan-Arabic, German and English
Having been part of the first board of FAM, as the chair of Events & Head of HR, it was only natural to transition into the advisory board. I am looking forward to support the second board and the growth of FAM. In the meantime I am studying my masters and working.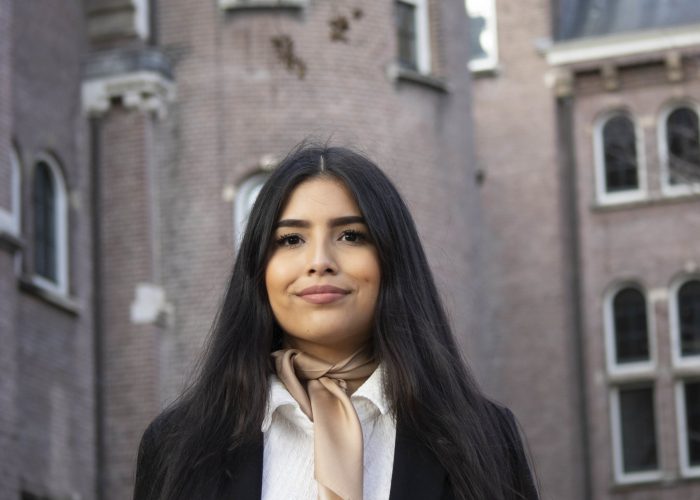 Maricristy Foglia
Law
In my free time I like to dance Bachata, Salsa en Merengue and I like spending time with my little brother Carlos (and of course the rest of my family and friends haha).
I was born in Peru so I can speak Spanish and also Dutch and English.
My name is Maricristy Foglia and I am the co-founder of FAM. I am a master law student and I work at Deloitte. I am also very involved with community/volunteer work. I live with refugee's and my task is to help them out with their journey here in the Netherlands. I am also part of other projects and initiatives where we focus on closing the gap between multicultural students and employers. Besides that I am also a mentor for students and young professionals and I did research about Diversity and Inclusion at VU. All the reasons above is why I am part of the FAM advisory board 🙂
Sehida
student in Dentistry at ACTA.
Hi all! Dobar dan👋🏻
Here's your Bosnian-born Founder and previous President of FAM! 🇧🇦 My name is Sehida, a Master-student in Dentistry at ACTA.
A highlight within my study was my exchange program at the University of California in Los Angeles (UCLA). During this program I experienced what student life on campus looks like and I figured it's completely different than studying at VU. Returning to VU, what I missed most was living in dorms and experiencing the close and diverse community of inspiring students there. I decided to stick together with some friends and create our own close students community, with a feeling of 'being family'. A family that makes campus feel like a place where you belong and where you can discuss feelings and concerns on social justice or micro-aggressions. A support system within a community is necessary for a sense of belonging on campus and to bridge and bond among each other. This can translate into a strong network of alumni once greaduated. These are some reasons FAM was born 1,5 years ago. 🥳 I am very proud of our growing team and members so far and can't wait to meet more of you individuals with unique stories and visionaries. I believe in good soul food bringing people together, cooking is one of my favorite things to do and this is why we always bring food to our events. Want to know more? Let's share some food together and have some great convo's! 😋😍
Eden
Shalom/ Hoi, I'm Eden Elfersy, Moroccan-🇲🇦 Dutch-🇳🇱 Israeli-🇮🇱 mix #missworldwide🌍. Haha, you probably didn't see that one coming.. but don't worry most people don't!
My role in FAM was: Chairwoman of the Event Committee and the Family Committee. I'm in my masters of dentistry and from the beginning of my studies I noticed that students form groups with each other based on their ethnicity. This frustrated me and made me want to make a change. I would love to see groups of mixed ethnicities, religions, gender and cultures. This is the main reason why I joined FAM. Creating a safe space and a close family for everyone within FAM would definitely be a step in the right direction. Hope to see you soon to welcome you in our family ✨ #fam