Acquisition

We're FAM's business department. Here at Acquisition it's all about the money! Well not all, but acquiring funding is a pretty big part of our activities. So, do you have what it takes to close that deal? Did you watch house of cards? Then we're looking for you!
I'm interested!
Family's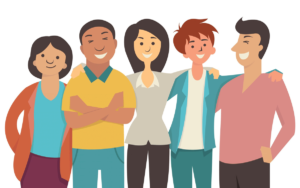 Are you flexible and do you have a love for organisation? Have you always wanted to assist in coordinating? And are you able to work independently and with a big group? Then sign up for the family committee!
I'm interested!
Marketing
Are you always up to date with news and current affairs? do your friends call you an influencer? Can you come up with catchy and creative content? Then you are what our team is looking for! 
I'm interested!
Events
Are you willing to inspire your fellow students by organizing events? Do you want to expand your network and get in touch with different students and organizations? Seize this opportunity and apply to be a member of the Events Committee!
I'm interested!